Workout Program Videos
Perhaps you have heard of others who have enrolled in self defense workout programs, who found that while they were learning techniques to protect themselves, they were also getting in great physical shape. You have probably wondered where you could find some mixed martial arts fitness workout programs that fit into your hectic lifestyle. You might have even contacted a school or gym in your town, only to find out that there were no classes that fit your calendar. Or maybe there were no classes offered at all. What you need is a way to study MMA as a form of self defense from home.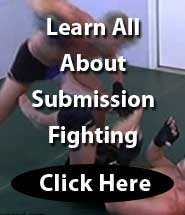 At DefenseOnDemand.com, you will find exactly what you are looking for. We offer mixed martial arts fitness workout programs online, where you can access the workouts any time and from any place that you have a computer. You no longer have to try to compromise your schedule around your workout program. We have made these lessons as convenient as possible, so you can fit your workout into your existing schedule.
DefenseOnDemand.com offers some of the best Internet training in the industry, and our lessons are available for your immediate download when you join the program. This means that you can stick with your workout routine no matter where your work or family responsibilities take you. These Internet videos are accessed through our website, from where you can download them and play them from your computer, or from where you can watch them online using our streaming video technology without requiring any downloads.
With DefenseOnDemand.com, you no longer have any excuse for not gaining expert fighting knowledge while getting in shape and learning self defense. We have designed our workout program videos to be easy to follow, with coaching provided by expert self defense instructors who know how to teach and present the techniques and concepts in an easy to follow way. This means that even if you have never had any training in self defense, with our Internet video workout lessons, you can gain serious fighting abilities and get in great shape at the same time.
Besides working on your fitness, our Internet video fight school offers you the chance to learn how to protect yourself. We specialize in teaching mixed martial arts training, which combines a variety of fighting techniques into an effective self defense fighting system. When you learn these fighting techniques, you will be able to better keep yourself and your family safe should the situation ever demand.
So, visit www.DefenseOnDemand.com and browse our preview workout program videos. We know you will be impressed with the easy to understand instructions and excellent health benefits that our workout material has to offer. We look forward to working with you online and to help get you in shape through our self defense workouts.