Mixed Martial Arts Training
If you have been searching for a way to learn self defense from home, perhaps through self defense videos or DVDs, chances are you may be wondering how to know if you have found what you are looking for. There are a lot of self defense videos and DVD's on the market that are not taught by professional instructors and that do little to teach you techniques that would work in a real fight, let alone how to effectively execute them when it really counts. Quality Internet video mixed martial arts training is hard to find, but, at DefenseOnDemand.com, we have exactly what you have been searching for!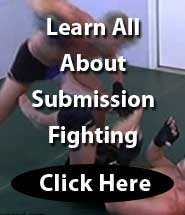 By joining DefenseOnDemand.com, you have access to an Internet video library of over 22 hours of professional action and instruction taught to you by legendary mixed martial arts coaches and UFC veterans whose goal is to teach you how to effectively protect yourself and your family against would-be attackers. Whether you are a beginner looking to start training in mixed martial arts, or an experienced fighter who wants to take your technique to the next level, DefenseOnDemand.com has the world class online video instruction you've been searching for.
When you join DefenseOnDemand.com, you are taking advantage of the #1 online program for mixed martial arts training in the United States (or the world for that matter). We will teach you all the vital techniques you need to keep yourself and your family safe from potential attacks. And with the convenience of the online videos, you not only have the ability to teach yourself these techniques, but you can also learn them along with your entire family from the comfort and safety of your very own home.
We give you access to over 22 hours of MMA instruction immediately when you join DefenseonDemand.com. This means you can start training right away, no more waiting weeks for a mixed martial arts training DVD to arrive. You will simply download or stream our videos straight to your computer, and be able to begin your self defense training immediately!
The benefit of learning MMA as a form of self defense lies in its versatility, as the techniques are derived from many martial arts disciplines. The training program includes the most effective fighting techniques available today, meaning that no matter what your attacker throws your way, you will have a technique to counter and effectively neutralize the attack. This makes you an effective fighter in case someone tries to attack you or your family. If you already have a martial arts background, our Internet videos are exactly what you need in order to take your knowledge to the next level, keeping you sharp, in shape, and up to date on the effective techniques used by professional UFC and Pride fighting veterans.
So, visit www.DefenseOnDemand.com and browse through this unique Internet Video Fight School, watch our preview videos. We are the premiere mixed martial arts training program on the web. When you join, you can view videos straight from the website through streaming video or you can download them onto your computer to watch as many times as you want. Our Internet video MMA school is ready to give you the quality, convenient instruction that you've been searching for!