Female Mixed Martial Arts
Today's woman realizes the value of self defense training. It is by having self defense skills that she can protect herself and her children when she is out and about. But many women are not comfortable learning self defense techniques in public classes, such as those offered at a school or gym. Many women also find it hard to fit a class into their busy schedules. If you are interested in learning female mixed martial arts fighting techniques, you have come to the right place!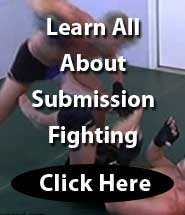 Here at DefenseOnDemand.com, we realize that many women desire to have privacy while they learn self defense fighting techniques. Female mixed martial arts training programs are hard to find, but our online Internet video programs allow women to view valuable MMA fighting lessons from anywhere in the world using their computers. This means that you can learn the effective self defense fighting techniques on your own and at a speed that is comfortable for you. Busy with work? Not to worry, because now you can learn and workout at whatever time best suits your schedule.
When you join our online video fight school, you will be amazed at the easy to follow instructional video downloads that we offer members. We have lessons for all skill levels, from beginner to advanced. Online instructional female mixed martial arts videos can provide the knowledge and skills that every woman needs to stay safe. What makes our online program so unique is the fact that you can download our lessons and then watch them at your convenience. Or, if you prefer not to download them, you can watch them directly from our website using streaming video technology. And, you know the training material is valuable because DefenseOnDemand has some of the world's best MMA instructors on board.
So if you are hesitant to join a school or gym in order to learn self defense because you are self-conscious about your abilities, or simply because you have no time in your busy schedule to go to a school, you can now learn self defense at home which can work out perfectly and provide you with a female mixed martial arts program. Members report feeling more confident in their ability to protect themselves shortly after beginning our program. And by learning through online Internet video classes, you have the benefit of being able to revisit the lessons however many times you want.
We take teaching fighting skills for your personal safety very seriously here at DefenseOnDemand. We know it is very important for today's woman to know how to protect herself, and when you join us at www.DefenseOnDemand.com you will have instantaneous access to the knowledge and training that you need. And, as you are learning to protect yourself, you might find that you are getting in better shape as well. These are just some of the benefits of learning MMA as a form of self defense through the Number One Internet Video Fight School in the world, DefenseOnDemand.com.