Mixed Martial Arts Video
Mixed martial arts video advertisements are all over the Internet, but if you have been looking for quality instruction in MMA, you have probably found that most of these ads lead you nowhere. Perhaps this has caused you to ask yourself, "Is it truly possible to learn how to become an effective fighter at home through online video after all?" The answer to this question is absolutely, yes! If you have the right source, you can definitely learn MMA as a form of effective self defense in the safety and comfort of your very own home.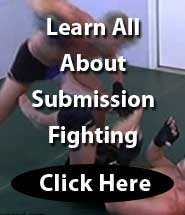 DefenseOnDemand.com offers quality mixed martial arts videos that you can either stream or download directly to your computer and that you can learn from in the comfort and safety of your very own home. And rather than simply offering short, boring clips of MMA wannabes that teach you nothing, we have detailed instructional lessons that offer you the chance to learn MMA from some of the world's premier instructors, including UFC and Abu Dhabi veterans. Our classes are designed to not only show you how the techniques are executed under pressure, but to teach how to effectively defend yourself in every aspect of a fight using proven stand up and ground fighting techniques. World class martial arts instruction at an affordable price is what makes DefenseOnDemand the #1 online MMA video fight school.
Perhaps you are new to the world of Mixed Martial Arts. You may be skeptical that an online class can really teach you the techniques you want to know. We completely understand. So check out our preview which is free to all. You will find that our mixed martial arts video online courses teach the techniques you need to survive in the cage or on the streets and breaks them down into easy-to-understand lessons. New fighters can easily learn these techniques, because they are taught by experienced coaches who understand the valuable process of building a solid martial artist from the ground up. Experience fighters also gain valuable knowledge because the quality of our program and instructors is so high.
With your membership to DefenseOnDemand.com, you will have access to the #1 Internet video fight school in the world, and we will teach you what you need to know in order to defend yourself and get in great shape. DefenseOnDemand offers street proven, self defense technique and instructional online mixed martial arts videos. All the techniques you need to know including takedowns, how to fight on the ground using proven Brazilian jiu jitsu techniques, and devastating stand up fighting skills. We guarantee that you will feel more secure in your ability to defend yourself and your loved ones when you join and really begin to learn through our unique system of training Mixed Martial Arts online.
If you already have experience in MMA, our program is the perfect compliment to your already existing martial arts training regimen. Just log on before or after class and learn a new move or review things to try at class. DefenseOnDemand has Internet courses designed for the experienced fighter also that help you hone and perfect your technique. Whether you are a new fighter or an experienced one, we have mixed martial arts video training for you. Log on to www.DefenseOnDemand.com now to find what you have been looking for. Real-world self defense technique is just a click away.