Mixed Martial Arts Fighting
Mixed martial arts fighting has gained popularity in recent years, due to increased interest in mixed martial arts competitions. Perhaps you have seen these skilled fighters at work in these events and wondered if there was a way for you to learn the techniques that they use to beat opponents with relative ease. You probably realize that MMA training not only provides you with great self defense proficiency, but also gives you amazing health benefits by getting your body and mind in great shape. Sadly, if you have done any searching for videos or classes to teach you MMA online, you have probably been sorely disappointed.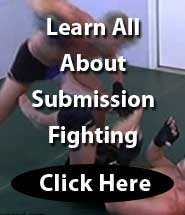 We are ready to change that! At DefenseOnDemand.com, we have taken the mixed martial arts training experience to the next level by making some of the world's best MMA instructors instantly available to you. When you join our Internet video fight school, you will have immediate access to instruction from Martial Arts Hall of Fame members and UFC veteran fighters with more than 200 years of combined fighting, and teaching experience. This makes our mixed martial arts fighting course, hands down, the best you will find anywhere on the Web!
If you are feeling skeptical, we completely understand. There are so many websites claiming to have the secret to great fighting skills, only to charge you an arm and a leg for access to those supposed secrets. Once you get past all of the fluff, you find that there are no secrets involved at all. You get a one-time shot to view their videos, which turn out to be nothing more than short clips of a couple of guys slap fighting. Or worst yet, a bunch of pictures with typed out instructions.
At DefenseOnDemand, we are completely different than what you have found. We do not charge fees for every download. Once you join our school, you can access mixed martial arts fighting online video courses immediately at any time and from any computer. You can either download these videos to your computer or view them directly on the website through streaming video technology. And, we offer unlimited access to this instruction, so if there is a technique that you wish to revisit, you are free do to so as many times as you wish.
So, visit www.DefenseOnDemand.com today and find out what sets our mixed martial arts fighting instruction apart from the rest. When you view our free preview clips, you will immediately see the difference. With the instruction DefenseOnDemand offers, you can learn to protect yourself and get in great shape at the same time from your own home. We know you will like what you find with our Internet video fight school. So log in, we look forward to helping you with your training goals.