Street Fighting Moves
Have you ever heard stories of street fighting and caught yourself wondering how well you would do? Have you ever watched fight clips trying to learn some street fighting moves only to realize that's its really good instruction that makes all the difference? If this is the case, you will be glad to know that DefenseOnDemand.com can teach you street fighting moves. You don't have to pay exorbitant fees and then wait to receive videos or DVD's that will clutter your home, no more short clips via the Internet, and now you don't even have to step foot inside a gym to learn. This is an exciting distance learning experience that will bring you a complete collection of street fighting moves and a self-defense education straight to your computer in the comfort of your own home via our Internet video fight-school.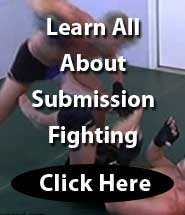 Our Internet video fight-school is unlike anything out there that you may have tried in the past. Instead of showing you short clips and then requesting that you pay for more information, we actually deliver all of the instruction you need to succeed. The way our program works is that you download the internet video lessons so you can watch them as many times as you want, whenever you want. We understand that sometimes you may not want to download files so we have also made streaming videos available. Our program is designed to teach street fighting moves to people just like you!
What you'll get from our lessons:
Street Fighting Know-How
Best Defenses
Best Attacks
Fitness Programs
Warrior/Champion Mindset
Dynamic Self-Confidence
You'll find that in no time you'll get the hang of it. Knowledge is power especially when it comes to street fighting. After awhile you will find that even the more advanced street fighting moves come easy. Download the Internet videos lessons to your computer or watch the training material as streaming video, either way you can continue to watch the videos over and over again as your license allows until you have perfected your skills.
Be sure to visit the www.defenseondemand.com website and explore the Internet Video Fight School we've prepared for you in order to help you learn.