Self Defense and Street Fighting
If you want to learn how to defend yourself, you need to realize that self defense and street fighting go together hand in hand. At DefenseOnDemand.com not only will you learn proven street self defense techniques, but membership includes, sports mental training, exercise programs for the martial artist, and so much more. If you are looking for Internet video self defense and street fighting tips to learn how to properly defend yourself, DefenseOnDemand.com can definitely provide you with all of the information you need to train in mixed martial arts the right way and most importantly, have fun! We would love the opportunity to help you grow as a martial artist. And you can do all this by using your computer from the comfort of your home.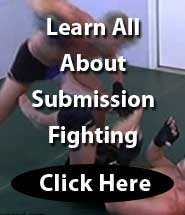 Learning self defense and street fighting techniques online is a revolutionary way to learn martial arts from the world's top instructors. DefenseOnDemand.com is the #1 Internet video fight school in the world. We go beyond still pictures, short clips, and text that tries to explain how to correctly do techniques. Instead of selling you vague and expensive information, we provide you with instant access to over 20 hours of Internet video lessons and action that will teach you how to execute each move correctly as taught to you by professionals. Because we understand that everyone learns at their own pace we let you download the material so you can study it many times over. Watch the Internet videos as often during the month as you like at any time of the day or night. If you would rather not download videos you will benefit from our streaming video on-demand feature that does not require a download, but will also allow you to refine your fighting skills during any time of the day or night.
When you really use our training programs and really take the time to review and study the material and techniques, you will get results. Many of our students have reported weight loss, muscle gain, and even an increase in energy and stamina. Feeling good about yourself and knowing that you have the ability to defend yourself is a natural confidence booster, you may actually find your whole outlook beginning to improve when you start your Internet video self defense and street fighting online training with us.
Whether you are just a beginner or whether you are an expert, we believe that we have something to offer everyone regardless of their experience. No more online disappointments, boring classes that you may or may not be able to get to, now you can get your training done in the comfort of your own home with Internet video instruction sent right to your computer. When you join www.defenseondemand.com be prepared to turn your body into a self defense weapon!