Self Defense Tips
Are you a fighter looking for world class self defense tips on the Internet? Or are you someone new to the world of martial arts that is looking for advice as to where to start learning self defense techniques? Maybe you already have developed skills in fighting and are looking for ways to improve your fight style. No matter where you are in your journey to learning self defense tactics, DefenseOnDemand.com has what you need! Our online video fight school is full of the expert advice that will help you either begin or improve your martial arts training.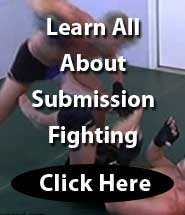 We have made our online Internet videos available for download and they are full of the highest level of fighting advice you will be able to find anywhere in the world. Some self defense tips for a man include:
Learn Sports Mental Techniques
Learn MMA Self Defense Tactics
Gain Street Fighting Smarts
Attack Your Attacker
Train to Build Fighter Self-Confidence
And in case you think that learning martial arts is only for men, we have also tailored our instruction to be perfect for kids and women who wish to know how to defend themselves. Our self defense tips for women include:
Get the Winning Mindset
Learn Effective Fighting Techniques That Work
Learn To Use Your Body as A Self Defense Weapon
Learn How to Fight A Larger Attacker
The world class instructors at DefenseOnDemand have a passion for excellence in training. They believe in the importance of teaching every student how to protect themselves using methods that are easy to learn from. Whether we like it or not, our world is a dangerous place. At DefenseOnDemand.com we offer you the online knowledge and fight training that will teach you how to effectively protect yourself in any dangerous situation you might encounter.
Are you still not sure whether our training and advice is going to help you become a better fighter? We can understand that considering all the fluff out there. That is why we welcome you to visit DefenseOnDemand right now and browse through our Internet video library to see for yourself what awaits you and the level of training we offer. We are absolutely sure you will find the techniques effective, valuable, and presented in an easy to follow format that makes it easy for anyone to learn how to fight.
When you see how helpful our self defense tips are, and how valuable all our training material is, we know you will want to become involved in our program. Our innovative online video training program gives you the ability to learn at home without exposing yourself to injury at a mixed martial arts school where others are not concerned about your safety. Consider learning mixed martial arts as a form of self defense. Everyone can learn and become better at protecting themselves. Log on to our website at www.DefenseOnDemand.com to learn more about our exciting state-of-the-art Internet Video Fight School.