Self Defense Street Fighting
Learning self defense street fighting is one of the most empowering things you can do for yourself. With the right martial arts training, you can be confident and self assured going into any situation. You will not have to be afraid of an attack or violent crime, because you will have the mental and physical training to ward off anything an assailant sends your way.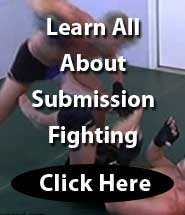 The training you are looking for is right here at DefenseOnDemand.com. As our name implies, we have created a program that allows you to receive world class self defense training that fits into your schedule, not someone else's. Our Internet video martial arts program offers you the chance to learn self defense street fighting techniques from your home whenever your schedule permits.
In order to benefit from our outstanding videos, you have to use them. But, we are confident that when you settle into a training routine with our expert instructors as your guides, you will build self confidence and learn the skills that you need in order to be able to effectively defend yourself in any situation. Not only that, but you will begin to notice the amazing physical and mental benefits as well. You will be gaining lean muscle and losing fat at the same time. Your stamina will increase and you will feel healthy and rejuvenated after every workout practice session.
There are some things that we do not offer at DefenseOnDemand. First, we do not offer complicated picture sequences for you to try to decipher in order to learn the moves. You will not need to read confusing text instruction that are supposed to teach you a move. We also do not have expensive tiny short clips that are supposed to teach you how to be an effective fighter but in reality are not very helpful at all. Instead, we offer you more than 22 hours of the world's greatest MMA submission fighting and street fighting instruction available in an instantly accessible online video format. From our website, you can download these valuable video lessons and view them as many times as you need in order to perfect your skill.
These self defense street fighting videos give you the chance to study each technique over and over, giving you the real results you want. If you have a computer with an Internet connection, you can use our program, it's that easy. Visit www.DefenseOnDemand.com and check out our free preview video. Now, imagine having access to this level of quality instruction whenever you want it. That is exactly what you get when you join DefenseOnDemand. We are here and ready to teach you the skills and techniques required to make you a highly prepared and effective fighter!